Age of Exploration - Jules Sebastian Cesar
Rare Old & Antique Maps for Sale.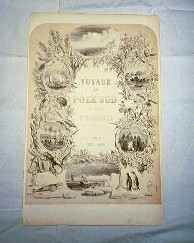 12.00 Atlas Voyage au Polo Sud 1841-54
French aristocrat, Jules Sebastian Cesar [1710-1842], (Dumont D'Urville) was a navigator and geographer. He made significant contribution to the mapping of Australia, Antarctica and the southern Pacific hemisphere. The prints and maps listed are from his 1842 atlas Voyage au Polo Sud. Each print comes with a Certificate of Authenticity inscribed with the purchasers name and country; and shipped flat in a vinyl jacket, providing an ideal manner in which to preserve the print. Shipping costs are listed with each print. However, please see the Shopping Order Form to determine exact costs. Each print is given an individual condition rating. Please see our Home Page for the rating criteria.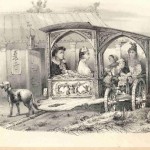 A striking print with dual images; Chinese family in an ornate carriage with high priest in background and ships at sea in Indonesia. Rated Very Good for it's condition the…
Read More